Polyvinyl Still Loves You Boris Yeltsin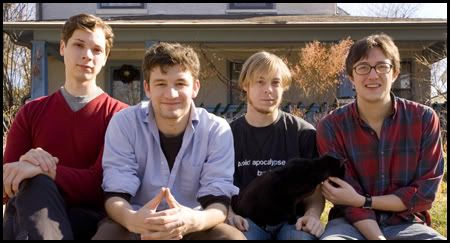 Last year something wonderful happened. The basically unknown Missouri band with the funny name
Someone Still Loves Boris Yeltsin
uploaded a few songs to their website. Within weeks they were plastered all over every music website that wasn't sleeping in a hole.
Broom
, the album that these songs called home, displayed some of the finest, effortlessly amazing pop songs my ears had heard in a long while. Plus, you gotta love a band who puts their home phone number on their website.
It wasn't long before they were ending up on every "best of '05" list, recieving national coverage, and being hailed as the band that "could succeed The Shins." After releasing Broom on there own, the band eventually singed with wonderful
Polyvinyl Records
, who are now gearing up to re-release
Broom
on
CD
and
180g vinyl LP
. If you've just came out of your cryogenic freezer and haven't heard
Broom
yet, check out this track.
[MP3]:
Someone Still Loves You Boris Yeltsin :: Gwenyth
The opening piano/drum melody is one that immediately stuck with me. The opening melody of "Gwenyth" and the time change on "I Am Warm + Powerful" are probably my two favorite moments on
Broom
. I'm not sure who exactly this Gwenyth is, but they sure do talk about her a lot. She must be a pretty nice girl. Yes, I know I could probably find out who she is fairly easily, but her current mysteriousness is fascinating to me.
Here's a
bonus MP3
for you guys. This is an earlier version of one of my favorite tracks from
Broom
. This one appeared on the
Gwyn and Grace EP,
which they released back in 2004
[MP3]:
Someone Still Loves You Boris Yeltsin :: I Am Powerful And Warm
Broom will be made available nationally for the first time October 24, 2006 on
Polyvinyl Records
. I highly suggest you buy the shit out of it.
Elsewhere:
Head over to
Daytrotter
and check out their great interview with SSLYBY and download a couple exclusive live tracks from their session there.
Also: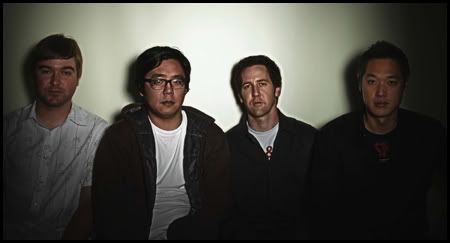 The Meeting Places
Los Angeles' The Meeting Places will release their sophmore record Numbered Days this coming October on Minneapolis label Words On Music. Think The Shins, if they were heavily influenced by The Cure and The Jesus and Mary Chain. Buried beneath the dreamy vocals and shiny twinkling guitars on "Hall of Fame" is an infectious pop melody that becomes harder and harder to deny the more I listen to it.
[MP3]:
The Meeting Places :: Hall of Fame
The Meeting Places on MySpace

Stumble It!