Central Services: "Fun (While It Lasted)"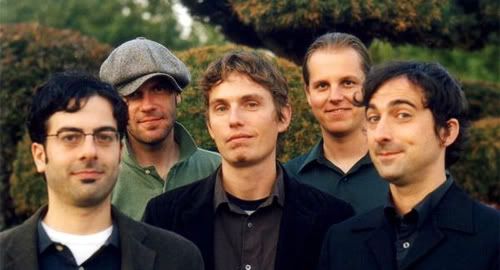 Central Services are from Seattle! Nice! LOL!
Kevin Emerson of Seattle's
Math & Physics Club
(whom we've mentioned here several times before) is quite the pop enthusiast. So much so that just one pop band was apparently not enough to satisfy his catchy pop melody needs. Thusly we have
Central Services
. Birthed from the dream of high school friends Jeff Blancato and Kevin Emerson to one day make great pop music together, they eventually got together with keyboardist Eric Goetz, bassist Mark Livingston, and rhythm guitarist Ethan Jones, who shares membership, along with Kevin, in Seattle band Math & Physics Club. It's an indie-pop dream come true.
The band self-released their debut self-titled album back in September and we've been playing the hell out of since we got it a couple weeks ago.
You can pick it up at CD Baby
and we highly suggest you do. It's obviously highly recommended for fans of the Math & Physics Club and the like.
[MP3]:
Central Services :: Fun (While It Lasted)
(Highly Recommended!!!)
As you might expect, there's not a very big difference between Central Services and MAPC; at least not on this song. I'll admit, the better part of this album does set them apart from MAPC in as much as the album as whole feels, let's say, a bit more "rollicking" than MAPC. This song however, not too different from your standard MAPC tune, which isn't exactly a bad thing because I LOVE this song. Anyway, just listen to it, okay?
Central Services on MySpace

Stumble It!