Skatterbrain's Year End Extravaganza: The Albums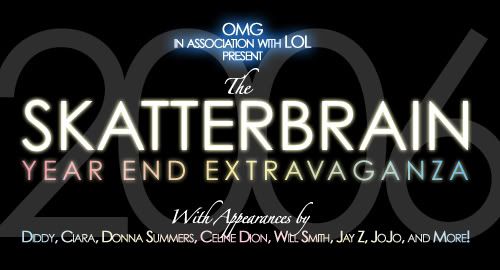 The top 15 albums of 2006, as decided by me, your master of celebrations
2006 was a pretty good year. I blogged a lot, I got really into twee, I got two speeding tickets, I almost got my license suspended, went to the Pitchfork Music festival with
Matt
and met tons of totally awesome people who may or may not have thought that i was totally awesome people too! So all in all, I thought 2006 was pretty fun year. I was pretty early with my all encompassing list last year, but this year I got busy I guess, or something, but at least it's finally here. I'll write this at the bottom too, but incase you dont make it all the way there, please share your thoughts and stuff! Okay?
15.
Mogwai
Mr. Beast
[Matador Records]

I had my expectations for Mr. Beast set higher than I did for probably any other album that came out in 2006. Unfortunately, due to my lofty expectations, it never quite measured up to my "album of the year" dreams, but it's still an extremely powerful record in any regard. Songs like "Glasgow Mega Snake" and "We're No Here" will now go down as some of their loudest to date, while other moments, such as the slide guitar outro of slow burner "Acid Food" saw Mogwai still pushing forward.

14.
The Lovely Feathers
Hind Hind Legs
[Equator Records]

Hind Hind Legs is one of the few albums on this list that I actually included on my mid-year list as well. Time can be fairly detrimental to the success of album throughout an entire year, but I never found myself disinterested in The Lovely Feathers at all in 2006. While this album recieved lyrical criticism from just about every musical publication in existance, I feel like the writing fits the music perfectly. Chaotic, exciting, and most of the time completely ridiculous.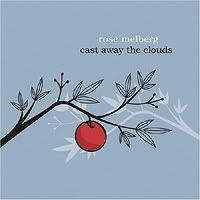 13.
Rose Melberg
Cast Away The Clouds
[Double Agent Records]

As everyone has surely noticed, I've become quite the indie/twee pop fan this year and that will probably be more than obvious in this list, beginning here. Rose Melberg could very well be considered the American queen of twee, and for good reason. Before eventually going solo, Rose fronted the classic indie pop bands Tiger Trap, The Softies, and Go Sailor. This album is quite a departure from her work in Tiger Trap and Go Sailor, but fans of The Softies would have found a lot to love here. I couldn't begin to count how many times I fell asleep to Cast Away The Clouds this year.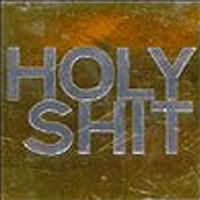 12.
Holy Shit
Stranded At Two Harbors
[UUAR Records]

Stranded At Two Harbors was probably the biggest grower for me this year. When I first heard the album I didn't dislike it, but I didn't really like it that much either. It took around three or four months for me to really start getting into this album, but by the time I had gotten thuroughly into it, there was no shaking it. For all of you out there who just can't seen to enjoy Ariel Pink no matter how hard you try, you'll find Holy Shit to be much more welcoming and perhaps, even addicting.

11.
Love Is All
Nine Times That Same Song
[What's Your Rupture?]

I wasn't sure whether to include to include this album on here, but then I did, for a few reasons. The first reason would be that I already included it on my mid-year list anyway, so like, alright. The second reason was that it wasn't on my list last year, and it needs to be on a list at some point. The third reason would have to be the fact that is just so damn awesome. Just like another album a little higher up, Nine Times That Same Song is an album that demands to be danced to. I hate ending sentences with a preposition, but sometimes you just cant do anything about it.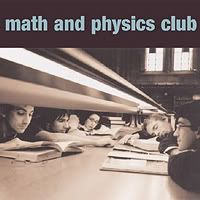 10.
Math And Physics Club
Math And Physics Club
[Matinee Records]

From the moment I heard "Darling, Won't You Please Come Home," I knew this album was gonna be one of my favorites of the year. Seattle's Math and Physics Club are with out question, one of the very best contemporary indie pop bands out there right now, and this album definitely solidified their spot in the next Twee as Fuck article to be wrtten 10 years from now. There's a feeling to these songs that just makes you feel good inside; and I like to feel good inside, and I think that's while I'll love this album for a long time.

09.
Arrah And The Ferns
Evan Is A Vegan
[Standard Recording Company]

Arrah and the Ferns were one of my favorite new discoveries of this year. They basically seemed to appear with this album, but man, I just loved it. I still love it. I never expected it to make my year end list, but it just kept getting better and better everytime I listened to it, and there's was just no way I could let it go unmentioned. Even Is A Vegan might be quite a bit too "cute" for many people, but for me there's really no better pairing than a banjo and the words "OMG" and "MySpace."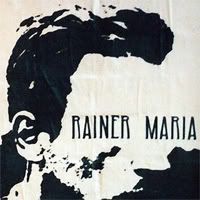 08.
Rainer Maria
Catastrophe Keeps Us Together
[Grunion Records]

As I mentioned in a post I made actually not that long ago, I just can't let go of Rainer Maria; or they can't let go of me. Either way, Catastrophe Keeps Us Together took quite a while to strike me. When I first heard it many months ago I was pretty underwhelmed. I made the mistake of glossing over it with a quick listen and writing it off as boring. It wasn't until about 2 months ago that I gave it another chance and then latched onto like a rabid dog. I thank the song "Clear and True" for being the ambassador and bringing me back to this amazing album.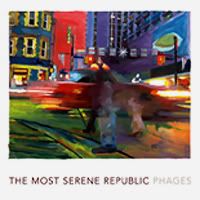 07.
The Most Serene Republic
Phages
[Arts & Crafts]

I've mentioned this album probably more times than needed this year, but still to this day I'm just amazed by it. Sadly, since it began as a tour-only released, Phages never really quite caused the impact that I feel like it should have. Last year's Underwater Cinematographer only hinted at the kinds of thigns this band was capable of doing. With more time signature changes than you could shake a stick at, and gorgeous washes of guitars and layered vocals, The Most Serene Republic now clearly define the label of dreamy noise pop.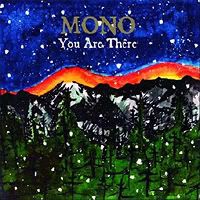 06.
MONO
You Are There
[Temporary Residence Limited]

While I've always been more of a Mogwai man, I would be lying to myself if I were to not acknowledge You Are There's superiority over Mr. Beast this year. Most of the only criticism that Mono ever recieves is that their musical M.O. is basically written in stone. When you get ready to listen to an album by them, you probably have a good idea of what to expect: beautiful flowing textures that either gracefully float away or burst into tidal waves of guitar, typically one of glistening beauty and another, snarling under it like a train engine. However, as long as Mono continue to make the most epic music I've ever heard, I can't really see any reason to complain.

05.
Joanna Newsom
Ys
[Drag City Records]

The first time I heard this album I was sure it would end up being my number one album of the year. So why isn't it my number one album of the year? I messed around with my top 15 for quite some time before it occured to me that, while Ys may very well be the most "important" album of the year, the fact is that it just couldn't function as such. Sure, you could sit down and devote yourself to it, and realize the sheer brilliance of Joanna Newsom, but realistically, how many times can you really do that? Truth be told, as much as I love long songs, the fact that the albums higher up on my list are made up of fairly compact songs is not a coincidence. Frequencey is large part of an albums effect on me, and in that area (and that area alone) Ys lost it's stride. Sorry Joanna, I still love you.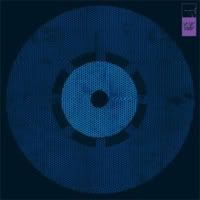 04.
The Knife
Silent Shout
[Mute Records]

Back in January, I would have never in my wildest dreams imagined an album like this could end in my top 5 of the year, but 12 months of influence and expanding tastes can do that to you, cant it? Though I firmly believe I still prefer their previous album, Deep Cuts, to Silent Shout, this album was nothing short of amazing. I think it's a fine testament to music's ever growing sense of innovation when people can still find ways to scare the shit out of a 21 year old who, by many standards, already listens to his fair share of terrifying music. The mutating intro of "We Share Our Mother's Health" will likely go down as my favorite single moment of music in 2006.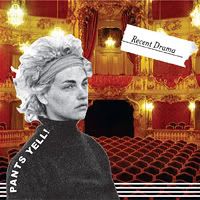 03.
Pants Yell!
Recent Drama
[Asaurus Records]

"This year has been a very Pants Yell! year for me. When I first listened to Recent Drama, I was impressed but not enamored, but that would very soon change. About a week or so, after hearing the album for the first time, I won Matt's Pants Yell! contest on YANP and got a second copy of the album and an awesome custom screen printed newsprint poster of congratulations! About three or four days after that I got to see them live at The Black Cat in DC and was very impressed by their performance and they were really nice guys and gal, too. So you see, all these things kept me fully immersed in Pants Yell! and specifically Recent Drama. By the time I saw them live, I already couldn't put the record down and after that I was sure it would stick very close by my side for the remainder of the year." Even back in June, I couldn't have been more right. Pants Yell! practically paved the way into the world of twee pop for me this year, and for that, I will be forever grateful.

02.
The Pipettes
We Are The Pipettes
[Memphis Industries]

You can hate this band and this record as much as you want, but the fact is, despite being written off as nothing more than "gimmick," The Pipettes delivered one of most fantastic pop albums of the past couple years. With it's Phil Spector-esque "wall-of-sound" production, We Are The Pipettes is an ice cold smack in the face, saying "Get up and move!". The harmonies in almost every song are some of the best vocals heard all year and solid rhythm provided by backing musicians The Casettes support the songs perfectly. I don't want to go giving anything away, but I'm pretty sure "Pull Shapes" was, and still is, the greatest song I've heard all year.

01.
Belle And Sebastian
The Life Pursuit
[Matador Records]

Aha! The big number one! The album that floats above all other albums! Belle and Sebastian's The Life Pursuit. The funny thing about this album is that, like several other albums on this list, I didn't really care too much for it when I first heard it. Looking back, I have no idea what was wrong with me, because as time went on I started to realize that this was an album, this was what an album was supposed to feel like. Not just a collection of songs, but more like a story full of chapters, each one pefectly meshing into the next. Stuart is in top form on The Life Pursuit with the rest of the band reaching far and beyond anything else they've ever played. From it's impressive guitar work, horn solos(!), and my absolutele favorite line of the year, "'You ain't ugly, you can kiss me if you'd like' 'Go ahead and kiss her! You don't know what you're missing!'," The Life Pursuit is everything that a perfect album should be, and then some.

Well, there you have it guys. 2007's already shaping up to be a great year for music, so I guess we'll see how this goes next year!
Please leave you're thoughts and opinions and if you've got a year list of your own, I'd love to hear about it!

Stumble It!