Continental Divide: "The Days Drag, But He's Old"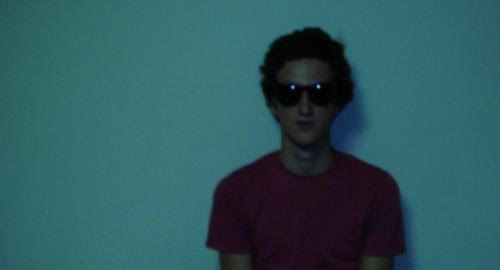 Nathan of Continental Divide
Disclaimer:
Okay, yes, I posted this yesterday, but it turns I had more than a few things wrong, so I apologize. I have edited and updated the post and I really urge you to check out this amazing track.
Contitnental Divide
is a four piece from Destin, Florida that loves keyboards and bells. I've also recently discovered that I love them and that they're extremely promising and if they really wanted to, they could probably take the blogosphere by storm. Yeah, I said it. Blogosphere blogosphere blogosphere. This track will be appearing on an unsigned band compilation released by
Velvet Blue Music
which is home to Richard Swift, Denison Witmer, and Starflyer 59. If these guys continue at the pace they're going, I can't see them being unsigned for very much longer.
[MP3]:
Continental Divide :: The Days Drag, But He's Old
(Listen Now!!!)
If you were wondering why the elipses is there, it's not because it's part of the title. It's there because the fulltitle of the song was cut off on their MySpace, which is their only home on the internet. About the song though, it's awesome! I mean, I use enough hyperbole as it is, so what's a little more, right? In all seriousness though, this song sounds a bit like the result of The Strokes singing some unwritten Wolf Parade song. In fact, it's got a real "Wolf Parade's first two EPs" sound to it, what with the drum explosions, buzzing keyboards, and those sweet sweet bells. With the right production, these songs could be even better than they already are. Keep your eyes fixed on these guys in the coming year.
Continental Divide on MySpace

Stumble It!