Mogwai: "I Do Have Weapons"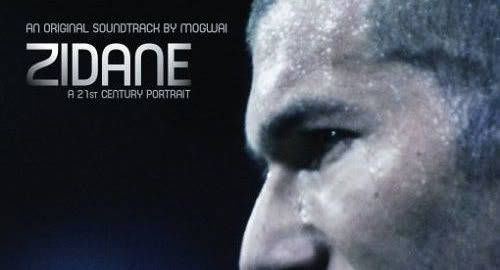 An original (and damn good) soundtrack by Mogwai
Early in the year we were given news of this film, and that it's sountrack was being originally written by none other than
Mogwai
. For some reason, I was never really truly excited about it, but whether it be caused by my low expectations or the fact it's
really that good
, this is a truly fantastic soundtrack. Hell, it's a truly fantastic Mogwai record.
In the same fashion of fellow post-rockers
Explosions in the Sky
(who once did an originally soundtrack for the film
Friday Night Lights
), Mogwai have turned it down a bit and opted more for the approach of "absolutely beautiful," and man if they didn't hit the nail right on the head. The tracks mostly all hang out around the four-five minute range, save for the closer "Black Spider 2," which tops off at an astounding 30 minutes and 26 seconds. I've listened to this track about 15 times now and I still can't shake it.
[MP3]:
Mogwai :: I Do Have Weapons
(Highest Rec!!)
Though I'm not too psyched on the movie itself, I would really love to see it just too see how and where these songs work into the movie. These songs were clearly written with a coresponding image in mind, and I could only imagine that it would make them seem even more powerful when combined with the film. Musically this song feels like it could have been pulled right off
Come On Die Young
, with it's slow percussion and building of feedback, layer upon layer, until fading off into the distance.
The
Zidane: a 21st Century Portrait
soundtrack will be out October 24th
Preorder it from Amazon.com
Mogwai on MySpace
*******************************************
For anyone on the fence about getting the new
Emily Haines
album
Knives Don't Have Your Back
, I listened to it for the first time last night at work, and I can say without a doubt that I was very very impressed. Better than Jenny Lewis, better than Neko Case, and better than Amy Milan. I'd highly recommend checking out if you haven't yet.

Stumble It!