The Wilson Hospital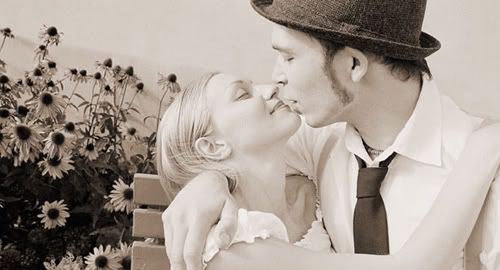 Kathrine Bergstrom and Marten Tromm are The Wilson Hospital
I can't really reveal too much information biographical-wise about
The Wilson Hospital
as their biography and most all other text on their website is in, I believe, Swedish. I can however tell you that their album
Medication For A Lost Generation
is really wonderful. They make sunny indie-pop, that's heavily influenced by that classic 60's pop sound that Brian Wilson and Beach Boys had perfected.
[MP3]:
The Wilson Hospital :: Call Me A.S.A.P.
(Recommended)
As on most of their songs, Kathrine's vocals are the real treat here. It feels like they may have a slight bit of reverb on them, but mostly she's just got an incredibly beautiful voice. Lyrically the song treads the typical indie-pop "come back, I love you" territory with Kathrine missing a love and begging for a call. The thing is, no matter how overused, this formula will always and forever work because there will always be people that can relate to it.
[MP3]:
The Wilson Hospital :: Midsummer's Ball
Their website appears to have not been updated in some time, so it's possible that The Wilson Hospital is now defunct, but I really hope not. Anyway,
you can pick up Medication For A Lost Generation at CD Baby
, so you should definitely go do that if you like these songs. Have a nice day, xoxoxo.

Stumble It!