The Walkmen - New Album Details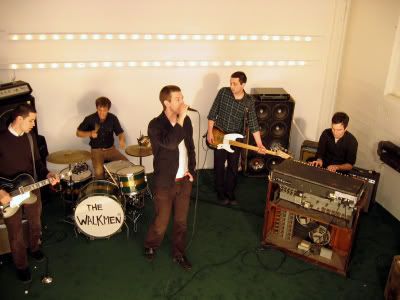 My "most anticipated list" just keeps getting bigger and bigger as the days go by. However, some releases are obviously much higher up on the list than other and the new Walkmen album is definitely one of those.
The new album by
The Walkmen
will be titled
A Hundred Miles Off
will be released in the U.S. on May 23rd. The band is also scheduled to be playing with The Pogues in Boston on March 15th and on St. Patricks Day in Times Square. As most of you also know, they'll be making an appearance at Coachella this year along with the rest of the incredible line up.
This album just better be really good or the press is going to have a field day with that album title. I can see it now, "After the critical success of
Bows and Arrows
it seems The Walkmen have fallen
a hundred miles off
target on their latest release." I better get paid if anyone uses that. Here's one of the best songs of 2004.
[MP3]:
The Walkmen :: The Rat

Stumble It!