Archers Of Loaf: "White Trash Heroes"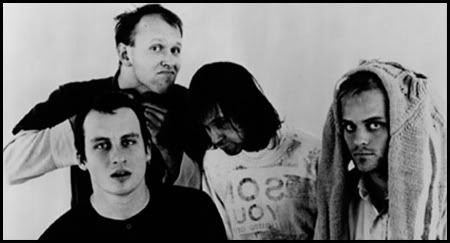 I originally debated posting this song for a few reasons: One being that I haven't really ever posted anything more just a few years old before and I know the new stuff is what you want; the second reason being that I wasn't sure how many of you have heard this song before and maybe it would just be waste to post it. But then I remembered that this is my blog and I can post whatever I want. The reason for posting it now? Well, this was one of my favorite songs for a long time and, save for a few random listens here and there, it had basically left my mind. The weatherman was calling for a big thunderstorm today I was driving home and I was looking at the sky and as my eyes panned across the sky it just seemed to get darker and darker until the horizon was close to a solid black. As I entered my neighborhood the first few drops of rain hit my windshield and out of nowhere I started humming this song. I went inside, put it on, and I haven't listened to another song yet.
[MP3]:
Archers of Loaf :: White Trash Heroes
When I first heard this song I was postive that that incredibly grim looped arpeggio would never leave my head, and it didn't for a long time. This song still shocks me to this day, because as fairly simplistic and repetitive it truly is, it is one of the most moving and powerful songs I've ever heard. The lyrics, like the music, are terribly grim and haunted: "Frozen out of focus, the sunday crowd / Started dreaming of television turned up too loud / Coded conversation, half baked and tired / Left us sleeping on blacktops burning the motor mile."
It's still thundering and lightening is still making it daytime for a few seconds every now and then and I'm still listening to "White Trash Heroes." Please enjoy.

Stumble It!