The Pipettes "Pull Shapes" Video!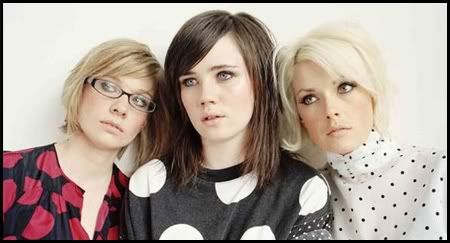 The video for The Pipettes new single "Pull Shapes" is finally done! I wasn't able to get a screenshot of it, but trust me, it's definitely worth watching. Not quite as good as the BSS video posted earlier this week, but definitely one of my new favorite videos. The video has a very retro feel to it, and some of the random things thrown in here and there make it pretty funny and interesting to watch, as if it's not already interesting enough to watch three cute girls dance around and sing.
[WMV]:
The Pipettes :: Pull Shapes
The Pipettes on MySpace
*******************************************
Perhaps a more developed post later if I'm up for it, I've been pretty tired all day, but I couldn't sit idle by and let you NOT see this video.

Stumble It!