Tell me why can't it be true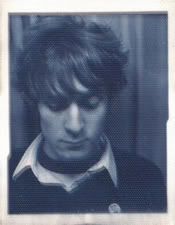 I've been quite an avid frequenter of
Fireflies
' MySpace for the past six months or so, and now I'm super excited because
Music Is My Girlfriend
and
Lavender
finally have some solid plans to co-release a Fireflies record! No
exact
release date yet, but hopefully we'll have one soon.
For those of you new to Fireflies, it is the one man band of a man named Lisle. He writes all the songs and plays all the instruments and records them all himself and stuff, and he is really good. Obviously influenced by the melancholy indiepop of bands like The Field Mice and The Cat's Miaow, his songs are literally like a dream. When you're listening you feel so at peace, and then when it ends you just play it again because you don't want to wake up just yet. His cover of Air's "Cherry Blossom Girl" is absolutely phenomenal, and in my opinion, much better than the original. I think you should listen to it and then take a nap.
[MP3]:
Fireflies :: Cherry Blossom Girl (Air cover)
(Highly Rec'd!)
If you like this, you should DEFINITELY head over to Fireflies' MySpace and listen to the rest of his songs, particularly "I Was A Brontosaurus" and "Snowstorm"." Okay, that's it for now, have a wonderful weekend! :)
Labels: Air, Fireflies, Lavender, Music Is My Girlfriend, The Cat's Miaow, The Field Mice

Stumble It!