Best Coast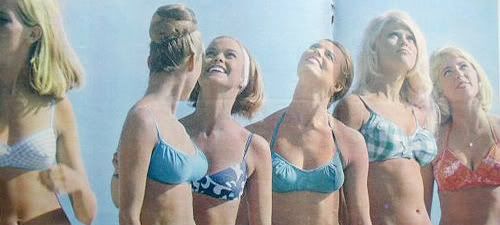 Beach ladies.
Best Coast
is the L.A.-based pop project of Bethany Consentino of Pocahaunted along with Bobb Bruno. I'm not a very big fan of Pocahaunted, but Best Coast's fuzzy pop songs are right up my alley. This is some seriously lo-fi stuff, but the melodies are definitely there and they're pretty memorable – at least to me. They've got a tape and a 7" slated for release on Blackest Rainbow and Art Fag Recordings, respectively. Not sure if this song will end up on either of the releases, but it's my favorite of the bunch I've heard. It reminds me a little of MBV's "Sometimes" if it were perhaps thrown through a woodchipper.
[MP3]:
Best Coast :: Up All Night
(Highly Recommended!)
Labels: Best Coast

Stumble It!