Jenny Owen Youngs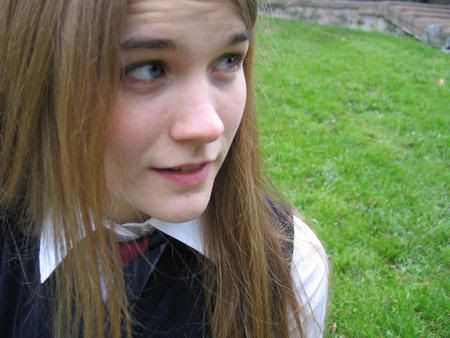 The facts:
1.)
I found
Jenny Owen Youngs
on Myspace
2.)
You are going to be very surprised by the voice that comes from the girl in that picture
3.)
Her initials are JOY and thats what her music brings me.
As cheesy as that was, it's very much the truth. She basically sounds like Erin McKeown meets Nick Drake meets Cat Power, and maybe throw a little Joanna Newsom in there too.
Her Myspace
says,
"Jenny Owen Youngs is a feisty, hyper-sensitive, disease-free singer/songwriter/former girl scout who wants to be your friend. Her songs straddle the heart-wrenching and the tongue-in-cheek and say giddyup."
This girl's got a lot of balls(for lack of a better word) and you can see that in her image, as well as her music; i.e. the "single" from her self-released album is called "F*** Was I." I don't think I was the only one who totally didn't see that coming. "F*** Was I" is not only a bold statement, but it's also a really great song, kinda like a lighter voiced Chan Marshall singing Joanna Newsom. She's also quite the talented lyricist, spinning lines like "love tears up me a demon / opens the wounds / and then fills them with lead / and I'm having some trouble just breathing." Definitely watch out for this girl!
[MP3]:
Jenny Owen Youngs :: F*** Was I
Be her bestest friend on Myspace!
Go ahead and grab this while you're at it, I mean, it's pretty approriate. Very sultry voice she's got.
[MP3]:
Bess Rogers :: Valentine

Stumble It!